Volunteering at the heart of Louth
Welcome to Louth Volunteer Centre
In Louth Volunteer Centre we are passionate about volunteering and Louth County is a great place to volunteer. Volunteering enriches communities, gives volunteers an opportunity to develop personally, and puts giving at the heart of how we all live.
Volunteer Managers Forum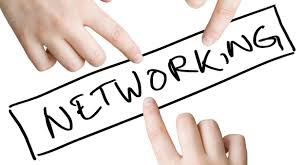 Louth Volunteer Centre will be hosting a free, half-day forum in Drogheda on March 4th, from 10am until 1pm.

The forum will give you the opportunity to:
network with other volunteer managers

share your work practices and learn from one another

obtain invaluable toolkits and resources that will support you in your day-to-day work with volunteers
This free Managers Forum is an opportunity to meet with other like minded volunteer managers & coordinators, paid and unpaid, to discuss topics affecting those who manage volunteers.

We want to know what are the issues facing you!
This email address is being protected from spambots. You need JavaScript enabled to view it. to let her know where you may need some extra support and we will include the most popular in the forum topic.
Our Services
Louth Volunteer Centre offers a recruitment and placement service for volunteers in Louth as well as providing support and training to not for profits on all aspects of volunteer managment. Other services include a Garda Vetting service, consultancy on volunteering issues and research and policy work around all areas of volunteering.
If your organisation wants to engage volunteers, or wants advice on volunteering, go to our organisational pages to learn more about our services. Here you can information on Volunteer Management Training, Garda Vetting and other support service we provide to volunteer involving organisations in Louth County. You can download How we work with organisations which outlines our services. Here are our office and outreach locations as well as opening times.
I-Vol App
Volunteer Ireland have launched an app,designed to let you access all of our volunteering opportunities directly on your mobile device. It is currently available on Apple and Android.. Click here for details...